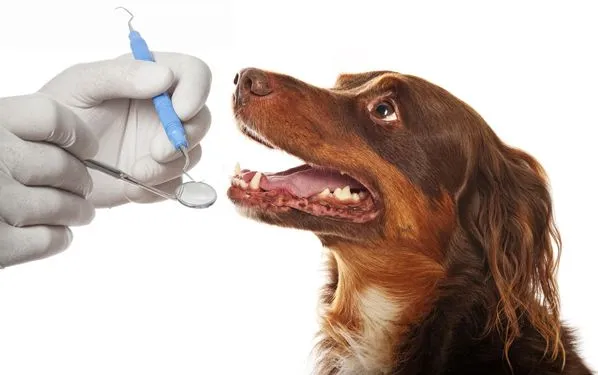 With all that's required of pet owners in caring for their pets, it's not uncommon for oral health to be overlooked or neglected. Oral hygiene, however, is extremely important for your pet. Routine dental care can spare your pet from developing dental issues that can damage its teeth and impact its overall health. At Lancaster Animal Clinic, we offer quality dental care services to cats, dogs, pocket pets and exotic pets in the Lancaster, OH, area. We look forward to adding your pet to our patient family.
Signs Your Pet May Have Dental Issues
Like you, your pet is prone to developing dental problems due to poor dental hygiene or lack of routine dental care. Even small pets can suffer from major dental issues due to improper dental care. The following are some signs of dental problems in pets:
Foul breath
Swollen or bleeding gums
Discolored teeth
Loose teeth
Broken teeth
Difficulty chewing, especially hard foods
Loss of appetite due to tooth or gum pain when chewing
Importance of Pet Dental Cleaning
Over time, plaque and tartar can build up on your pet's teeth, bringing harmful bacteria that can cause tooth and gum disease. Through dental cleaning, your Lancaster, OH, veterinarian cleanses your pet's teeth of plaque, tartar, and bacteria to preserve their health, strength and stability. Routine dental cleaning reduces your pet's risk of developing painful dental issues like tooth infections, decay and periodontal disease.
At Lancaster Animal Clinic, our dental services are performed under anesthesia so your pet feels no discomfort or pain during its treatment. The anesthesia also keeps your pet still during treatment, so we can do a thorough job of cleaning above and below the gum line, where bacteria breed. Once plaque and tartar have been removed, our Lancaster, OH, vet will polish your pet's teeth to eliminate scratches and leave them shiny and smooth.
Dental Care at Home
In addition to professional dental cleaning, your pet needs diligent dental care at home to maintain good oral health. Our Lancaster vet recommends daily brushing using a pet toothbrush and toothpaste designed for pets. Daily brushing helps to reduce plaque buildup and can keep your pet's breath smelling fresh and clean. You can also invest in special toys and treats for your canine or feline pet to help keep its teeth clean.
See Our Lancaster, OH, Veterinarian for Quality Pet Dental Care
By protecting your pet's oral health, you can prevent dental issues that can impair its overall health. At Lancaster Animal Clinic, Lancaster, OH, we treat dogs, cats, small pets, exotic pets and pocket pets to protect and preserve their oral health. Contact us today at 740-687-1591 for all your pet care needs.