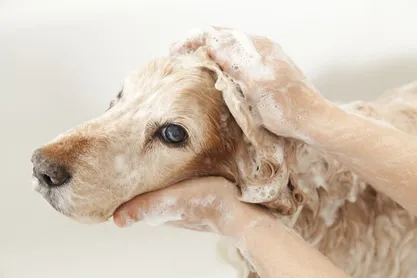 Why Regular Pet Grooming Is Essential for Dogs
There is a common misconception concerning pet grooming which suggests that it only affects your canine companion's appearance. That is far from the truth. We at Lancaster Pet Services make this service available to Lancaster, OH, residents because it is crucial to keeping dogs happy and healthy.
Why is animal grooming important? Learn the answer to that question and other relevant topics by reading on.
The Benefits of Animal Grooming
Regularly sending your dog to the pet groomer is highly recommended for a few reasons.
For starters, grooming can reveal symptoms of potential disease. Professional pet groomers know how to check for symptoms of certain diseases that may be hidden beneath your dog's coat. They can also examine different parts of your dog's body to see if they look unusual in some way.
If groomers find anything unusual, they can direct your attention to it. You can then head to the veterinarian to get that potential issue checked out.
Dogs that do not get their nails cut regularly may also develop chronic issues affecting their joints. Your dog may have to adjust his gait to account for long nails and that can be problematic if it persists.
Avoid the visit to the veterinarian by scheduling regular pet grooming sessions instead.
Regular grooming also keeps your dog's coat nice and healthy. Over time, your pet's skin may become more susceptible to scratches and wounds due to a lack of grooming. While those issues may seem minor on the surface, they can still be very uncomfortable for your pet.
Save your pet from that unnecessary discomfort by putting him through routine grooming.
How to Prepare Your Dog for the Pet Groomer
Even though grooming sessions are good for dogs, that doesn't mean your pet will love the experience. The first time around, many pets even appear visibly anxious or afraid.
Your goal is basically to familiarize your pet with the sights, sounds, and smells of a typical grooming session. Start touching the parts of your pet's body that will be groomed. Get him used to contact on those areas so he is more comfortable at the groomer.
It's also a good idea to buy some items that a groomer will likely use. Take them home and introduce them to your dog. If possible, also ask the pet groomer to use those items.
Make sure you also clear your schedule for the day your dog will undergo grooming. Be there for your pet during that time so he can feel more comfortable.
We at Lancaster Pet Services are ready to handle the grooming needs of all dog owners in Lancaster, OH. Book your session today and give your pet the best grooming experience available!